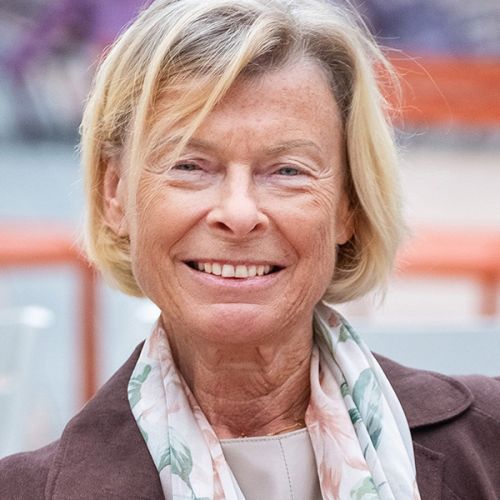 Adrienne Axler
Sprachen: DE, EN, FR
Succes follows purpose and value-based strategy
Adrienne's professional career began in Belgium in 1977 with her decision to enter the hospitality industry. She studied hotel management and strategic marketing (and has also been a yoga teacher since 2016). Adrienne is proud of her contribution at Sodexo, a company with an authentic and strong purpose. Adrienne has been able to make a lasting contribution to the development and design of professional hospitality services throughout Europe. During 30 years at Sodexo, she has gained and implemented solid experience in operations, marketing, client relations, strategy and general management – most recently leading the D/A/CH region.
Services are Adrienne's passion – and so are people: there is no good service without happy, inspired people.
Adrienne is a mother of two and grandmother of three. She lives in Brussels and enjoys art, opera and classical music. She works in French and English and speaks Czech, Dutch and German.